EasyBalance
Dynamic Balancing System
BALANCING MACHINE INSTRUMENTATION SYSTEM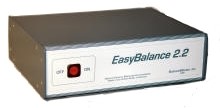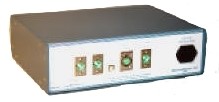 Let us retrofit your system
your existing dynamic balancing system to extend its functionality – all brands and types
The EasyBalance Dynamic Balancing Machine Instrumentation System has been specifically produced for upgrading and modernizing existing balancing machines, both vertical and horizontal, regardless of brand or age.  
This balancing instrumentation system is compatible with IRD, Schenck, CEMB, American Hofmann, Hines, Stewart Warner and others. The EasyBalance Balancing Instrumentation System utilizes the machines existing sensors and cables, so installation is straightforward. The software runs in a Windows environment, making reports easy to produce and understand. It is suitable for field-balancing as well as shop balancing.
EasyBalance
Use this high-end, digital system to get instant improvements in both results and operator efficiency. Use with:
·  any brand or age balancing machine
·  soft-bearing and hard-bearing machines
·  single-plane or two-plane balancing machines
·  horizontal, vertical or side-spindle balancing machines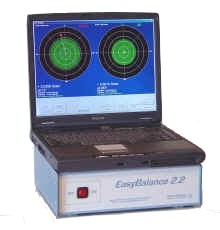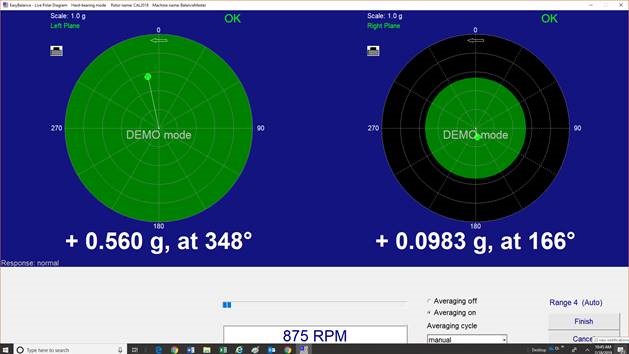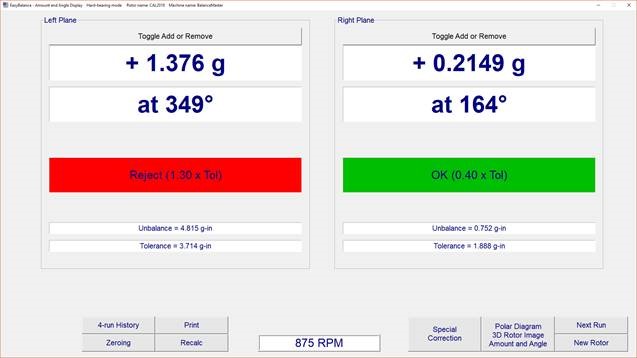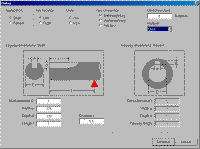 Keyway Compensation Screen
The EasyBalance Dynamic Balancing Machine Instrumentation System provides new life and top performance for any balancing machine. Gain instant productivity and performance increases.
10-year limited warranty
Ultra-linear circuitry
Ultra-low noise amplifier
Automatic calibration mode
Automatic plane separation optimization
Digitally controlled gain network
Advanced specialized auto-tune filter, combining zero-phase error bandpass with advanced wattmetric filter technology capable of retrieving even the smallest unbalance signals, buried under several magnitudes of signal noise.
Over 120 dB signal range
Intelligent encoder data acquisition
Complete ARP4048 test and certification capability included
Superior suppression of extraneous and noisy signals
Compatible with IRD, Schenck, Hines, Stewart Warner, Hofmann, CEMB and others
Print-to-paper or print-to-file (paperless) print reports
Automatic calibration routine (click and calibrate)
Teach mode (rotor-specific calibration)
Precise, repeatable results
Highly advanced balancing instrumentation circuitry
SAE test certifiable
Designed for the most demanding dynamic balancing machine applications
Upgrade and modernize any balancing machine, regardless of brand or age
Completely replaces the existing measuring system
high-end two-channel balancing electronics
high-end dynamic balancing software for Windows (Windows 10, Windows 7, Windows Vista, Windows XP, 32 and 64 bit)
Standard version 100 to 10,000 RPM speed range
Available in low-speed version (50 to 5,000 RPM)
Available in ultra-low-speed version (6 to 200 RPM)
Available in high-speed version (500 to 50,000 RPM)
Available in ultra-high-speed version (5,000 to 200,000 RPM)
Easy to learn, easy to use, point-and-click simplicity
NEW DYNAMIC BALANCING CALCULATOR
Load this multi-plane dynamic balancing calculator software program into laptop and easily perform complex dynamic balancing tasks. This $980 program provides features previously available only with high-end balancing instrumentation that costs over $10,000.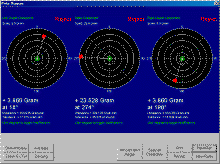 Let Us Retrofit Your System
to discuss how we can retrofit your existing system or include the additional instrumentation system and/or software program in your quote for a new balancing system by clicking on either the Contact Us or Quote button